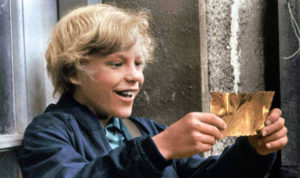 Over the past year or so (yes, that long), I've been testing another lay the draw system that you may have previously seen me refer to on the website as 'LTD3'.
During this time I traded 116 selections and had a win rate of 85.34% (99 wins).
When testing I was trading the selections similar to the LTD2 system in that I would trade out when one team took a two goal lead. However, if the game went beyond 65', I would let it run and come out when the next goal was scored for a profit or the game ended goalless, which would result in a loss of around 2.5 pts.
Playing the selections like this resulted in very long winning runs, but with the possibility of the odd larger loss. Winning so often is an obvious bonus, but nobody likes losing 2.5 pts ever, so I started thinking about how I could reduce the liability yet maintain a similar strike rate and return.
After analysing my stats for quite some time, I worked out that by only trading the games that were drawing at half time and coming out after the first second half goal, I would have traded 46 selections of which 41 would have been winners; a strike rate of 89.13%.
Although it's difficult to say what this would mean in terms of points return, I worked it out that for these 46 games, I would have had a return of around 20-25 points. The average draw odds are fairly low at around 3.60 at kick-off.
The selection process is dead simple (although I won't share that at this point) and trading it is also very easy.
How to trade SH LTD (Second Half Lay The Draw)
Wait until half time.
If the selection is being drawn i.e. 0-0/1-1/2-2 lay the draw at 2.50 or less for 1 point
If a goal is scored, trade out for an instant profit.
If a goal isn't scored you will have a loss of around 1.5 pts or less.
You may have to wait until a few minutes into the second half for the odds to hit 2.50.
With the high strike rate, the wins far outweigh any losses you may have.
Like I say, I can't share the selection process, but will say that these games have a high probability of NOT being a draw making the second half goal much more likely.
I will be putting the selections out there and adding them to my selection and results emails for paid subscribers. If you are subscribed, you are free to follow along for now. All I would say is if you do want to trade them, do not over-stake. Keep your stakes small while we get a better idea of its long term viability.
I will be adding a new spreadsheet and will link to this from the results email like I do with the LTD2 results.
I think many people like a second half system and as we know, more goals are scored in the second half than the first. So I think with that in mind coupled with my excellent results in testing, I believe this will give us all some really good returns.
There is absolutely no charge for this extra system to existing subscribers of my service, although if it does prove to be very profitable other new subscribers will have to pay for the pleasure. 😉 It also doesn't affect the current LTD2 system or service that I currently provide. Nothing changes there.
Looks like I will have the first selections for this system on Saturday, although like I say, they will need to be drawing at half-time to trade them.
Let's see how it goes!
I still have a few places left at the introductory price of my service. If you would like to sign-up at the reduced rate (which will never change) you can do so via the homepage here.