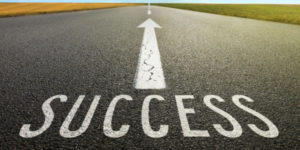 LTD2 is my main lay the draw strategy and one I have used to make good profits from over the last few years.
My system has been proven to generate significant income over the long term. The best part is that it's all done with MINIMAL RISK. You won't be blowing your bank and risking your hard-earned cash.
You WILL be building your bank slowly, but surely in a safe and controlled way. The priority is to NOT lose your bank. If you can achieve that, then you are already out-performing most punters and traders.
Between May 2017 and April 2018 I recorded a profit of £898.51 using just small stakes of around £10. My return on investment (ROI) was 9.44%. A return that most traders and investors can only dream about! In total, I made over 65 points profit.
| Year | Profit/Loss | Points | Strike Rate | # of Trades | Staked | ROI |
| --- | --- | --- | --- | --- | --- | --- |
| May 2017 - April 2018 | +£898.51 | +65.895 | 72.11% (Avg) | 662 | £9,512 | +9.44% (Avg) |
As I mentioned earlier, if you are looking to make money in the long-term, then the LTD2 trading system will help to increase your trading bank nicely over the course of the year, with very little risk.
If you would like to learn how to trade the LTD2 lay the draw system, you can download the 38-page E-book that I have created below or via the home page.
You can then follow along with my own selections that I will periodically be placing on the home page, or you can trade your own selections.
Download the 38 Page E-Book
If you would like to download the 38 page E-book so you can trade my selections, please click on the image below or click here. You will then be directed to Paypal to pay the small one-off fee of £14.99. Once you have made your purchase, you will be directed to a page where you can download the E-book.
The new guide contains lots of information on my version of lay the draw and offers advice and tips. The E-book contains the following sections:-
Welcome
Why Not Set-And-Forget Betting?
What is Lay the Draw?
Why LTD2?
Staking
The Power of Compounding
How to Trade the LTD2 System
Selection Process
LTD2 Full Stake – Entry
LTD2 Full Stake – Exit
LTD2/0.8 (With Insurance) – Entry
LTD2/0.8 (With Insurance) – Exit
How To Find Your Own Selections
High or Low Draw Price?
Trading Examples
Profit Expectations
Dealing with Losing Runs
Monitoring Your Trades
Common Questions
All those who purchase the LTD2 guide will receive any future revisions free of charge.
Click the image below to download now!