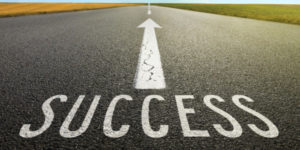 LTD2 is my main and most favourite of lay the draw strategies.
With this particular strategy we are looking for teams that score and concede goals and have a high percentage of games where there are three or more goals scored. We want one of the teams to go two goals in front before the 65′ mark.
With LTD2, I have the following initial requirements when making my selections.
Selection Process
Two teams with good number of games that have over 2.5 goals. At least 50% each.
Very low number of 0-0 draws.
Good percentage of goals scored in the first half. (We don't want teams that score all their goals late in the second half.
Good number of winning goal margins over two goals. So we are looking for teams that win or lose for example 3-1, 2-0, 4-1, 3-0 etc. So a two goal margin is required to exit with a good profit.
Teams that historically do not draw or have too many 0-0's. High scoring draws are acceptable.
Another thing to check is the 0-0 price. Try to only select games where the back price for 0-0 is 13.0 or more. This is a good broad indicator as to the probability of plenty of goals.
IMPORTANT: The above are the main things that I look for although it doesn't usually stop there. I will also look at many other stats and relevant data before deciding as to whether a match becomes a selection or not for my LTD2 system.
I also listen to my gut. If I have any doubts, I am happy to let a game go and not trade it.
You can see my latest selections for LTD2 via the homepage here.
Entering the Trade
To enter the trade, we are looking for games that meet the criteria above and where the draw price to lay the draw is between 3.5 and 4.00. Enter the trade from the start of the match.
Exiting the Trade
So, the strategy of this trade is to see if one of the teams can take a two goal lead. If at any point this occurs we trade out for a nice profit. If the game is 0-0 or 1-1 by the 65 minute mark OR if the back odds get to around half of your lay odds, we trade out for a loss. We NEVER lose more than 1pt. So if you lay at 4.0 and it is still a draw when the back odds get to 2.0 or 65 minutes have gone in the game, we trade out for a 1 point loss.
If one team is in front around this time (65 mins or half the lay price) we trade out for a profit.
In some cases if the underdog is leading you may be looking at a scratch trade or thereabouts.
Another important thing to consider is the in-play stats. Now, if the home team goes 2-0 up and you can see that they are completely dominant, you may want to stay in for maximum profit. You do run the risk though of the other team pulling one back and potentially equalising. Needless to say, if it goes 2-1 the market will most likely start to think the draw is likely bringing the draw odds back down. This will result in a small profit or a loss.
I nearly always come out when one of the teams goes two goals in front although my view on has changed lately (see below). Whatever you elect to do, make sure you are consistent!
I recently analysed my trading stats over the past two months (Dec and Jan 2017/2018) and noticed that in 16 out of 18 games where one of the teams were two goals up on 65′, the leading team maintained their lead and finished the game two goals in front!! Over the two months this would have resulted in around 10 points extra profit, which is a massive amount.
This goes to show that teams generally don't blow a two goal lead. This gives us the opportunity to stay in and maximise our profits. If the other team pulls a goal back you can always trade out and will probably still make a smaller profit.
In some cases, if the home team are two goals in front on 65′, you may be able to trade out at this point for an 80%+ profit. If this is the case I will generally trade out. I don't see the point in staying in for a couple of extra pounds.
One thing you can do is to back 2-2 and 3-3. If the favourite is leading 2-0 the back odds on these will be quite high, so it is possible to back these for small sums to make scratch if 2-2 or 3-3 happens or make a nice profit if any other score. The only other danger is 4-4 and that is unlikely to happen.
If the price on the leading team is low enough, for example 1.10 or below to lay, you could lay them as insurance to cover your full liability in case the other team level things up at 2-2 or even go on to win. If you layed the team that was winning and trailing team come back to win, you will also see a very nice profit.
0-0 at Half Time Scenario
Another thing to consider is the dreaded 0-0. My personal data shows that around 30% of games will be 0-0 at half time. Looking at my own stats, quite a number of games that are 0-0 at half time can be 0-0 at full time or the goal may just come late in the game. So something else to consider is to trade out at half time if still 0-0. This will reduce your liabilities considerably. Of course, there may be a goal early in the second half.
0-0 Insurance
Something else you may want to do is to back the 0-0 correct score for around 10% of your stake. So if your lay the draw stake is £20, back 0-0 for £2. If the game is still a draw at half time, you may be up say £5 or £6 for your 0-0 back bet, which will off-set any losses for your lay the draw at half time. So for example if your stake is £20 and the game is 0-0 at half time, you may for example be £8.00 down for your ltd trade, but £5 up for your 0-0 trade. This will mean that if you leave the 0-0 trade going you will be extending the time you can stay in looking for that first goal. So instead of trading out for a 1 pt loss say at 60 mins, the 0-0 back could buy you an extra 5 or 10 mins. As most goals are scored in the second half, this can be a life saver!
Another option and a form of insurance that I sometimes use is to not back 0-0 from the start, but back over 1.5 goals for 0.5 pts if still 0-0, 1-1 when my stop loss is reached. So if I feel that the teams do generally score some late goals and the in-play stats look good, this can be an option.
What I find a lot is that in many of my trades, goals go in just after trading out around 65′ which is generally around the time that my stop loss is reached if the game is still 0-0, 1-1 etc. If a goal goes in soon after, you will have a nice profit. You can then either trade out (to reduce your liability of the LTD trade), let it run to completion (risking 0.5 pts added to your 1 pt loss) or you can lay over 1.5 goals for 0.5 pts, which will mean a nice profit if another goal is scored or scratch if not. What you do will depend on your attitude to risk and also how you feel the game is developing and whether you feel goals are likely to come late in the game.
I know that a number of MFTS subscribers also like to back over 0.5 goals if still 0-0 late in the game. So for example if you have traded out at 65′ for a 1 pt loss and the game is still 0-0 at 75′, you could back over 0.5 goals for 1 pt. So if there is a goal you would make scratch, but if not you could lose 2 pts. This is not an option for me, but it may work for you.
Always pay attention to the IP stats and don't get greedy. Control your emotions and discipline and use your common sense.
Profit Expectations
Stick to the system and be consistent with your exit strategy! There is no reason why you cannot have a strike rate of 70% or more over the course of a month or year. That equates to a very nice long term profit.
When you compound profits, your bank will grow nicely over time.
As a guide your results should roughly be made up of the following:-
50% small wins
25% 1 pt/larger wins
25% 1 pt losses
Any questions? Feel free to email me using my contact form.
NEW LAY THE DRAW SUBSCRIPTION SERVICE
I now offer a paid monthly lay the draw subscription where you can receive regular LTD tips. I also provide members with Twitter live trading so you can trade along with me. For further details, please visit the home page here