Lay the draw football trading systems and tips
Make consistent profits and an extra income using the Betfair Exchange
Lay the Draw or LTD remains one of the most popular Betfair football trading systems and one of the first systems that the majority of football traders learn. Unfortunately, not all lay the draw systems are created equal.
Many systems out there just don't produce the results. This can be due to a number of reasons such as poor research and selection or the wrong entry or exit strategies. This has meant that many people have started to make the claim that 'Lay the draw is dead' and that it 'no longer works'. Frankly, this makes me laugh as I'm afraid my trading bank balance says otherwise!
My LTD2 system is different as the selection filters that I use are based on a couple of CRUCIAL FACTORS that the vast majority of traders have managed to overlook. I identified these factors after many months of research and have spent a great deal of time testing them with real hard cash.
So you might say that I have found the WINNING FORMULA and an EDGE, which will help to grow your trading bank in no time at all. The vast majority of traders on Betfair lose in the long run. Don't be one of them! Below are a number of reasons why you might like to subscribe to my service at the bottom of this page.
Consistent profits with NO long losing runs!
How would you like to make 65+ points profit each year?
Whether you're looking to save for something special, supplementing your income or adding to your trading portfolio, my LTD2 system will put you on the right track and regularly provide you with a massive return on investment.
One of the many advantages of my lay the draw system is that it gives you a CONSISTENT PROFIT with NO LONG LOSING RUNS, which you often find with other paid tipping services out there.
I spent many many months researching and testing my LTD2 system and finally came up with a winning formula, which will provide you with a very impressive LONG TERM PROFIT. You too can join my community today and start making lots of EXTRA CASH. All you need to do is subscribe to the service and start receiving selections direct to your email inbox.
Lay the Draw Results 2017/18
Below you can see a table that shows how successful my LTD2 system has been over the past 12 months starting with a trading bank of just £500 and using stakes of between 1-2% of the bank. As you can see, this bank has been growing nicely over this short period. By the end of April 2018 my bank had grown by £900 using just small stakes! In just 12 months I turned my £500 bank into a £1,400 bank with very little effort!
| Month | P/L | Points | ROI |
| --- | --- | --- | --- |
| May 2017 | +£206.10 | +20.61 pts | +13.71% |
| June 2017 | +£104.51 | +7.465 | +10.71% |
| July 2017 | +£119.12 | +7.445 | +9.91% |
| Aug 2017 | +£43.74 | +2.430 | +4.32% |
| Sept 2017 | +£119.79 | +5.989 | +8.49% |
| Oct 2017 | +£92.11 | +4.186 | +11.30% |
| Month | P/L | Points | ROI |
| --- | --- | --- | --- |
| Nov 2017 | +£74.04 | +6.170 | +16.38% |
| Dec 2017 | -£26.36 | -1.790 | -4.06% |
| Jan 2018 | -£4.84 | -0.428 | -1.01% |
| Feb 2018 | +£46.87 | +4.139 | +14.37% |
| Mar 2018 | +£18.14 | +1.511 | +7.20% |
| Apr 2018 | +£105.29 | +8.168 | +22.07% |
Make consistent profits in 3 simple steps!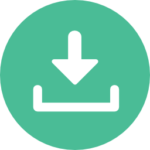 Receive daily lay the draw trading selections direct to your email inbox.
Take a few seconds to place your lay the draw trade on Betfair.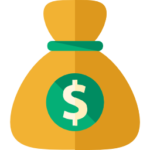 Cash out your trade for a consistent long term profit!
 Frequently Asked Quetsions
How does it work?
Once you have subscribed using one of the links on this page, you will receive a daily email, which will contain the selections to lay the draw. You then head to Betfair and place your trade. During the game you will need to have an internet connection either with your PC or smartphone so that you can trade out at specified times. Please note that there are some days when there will be no selections. This can be because there are no qualifiers or if there are international or European games being played.
How much does it cost?
The email subscription service is only £14.99 per month or if you wish to pay yearly and receive a large discount £79.00. I spend hours each day researching the best trades so you don't have to.
What size bank do I need?
I recommend to start with a trading bank of around £500, but you could just as easily start with a smaller bank of around £250. In fact, if you are new to trading it is always best to start with a smaller bank and stakes until you are up to speed.
How much money will I make?
This is hard to say as it will depend on your starting bank and staking that you use. As a guide we look to achieve a minimum of 5 points profit each month or around 10% of bank each month with my LTD2 system.
Is it easy to do?
Yes very easy! As part of the subscription package you will also receive via email my PDF Guide to laying the draw and using my LTD system to make consistent cash.
How many selections will I receive?
Each month you will receive between 50 and 100 selections. This can vary due to International and European matches which we do not trade.
When will I receive the selections?
Lay the draw selections will usually be sent at around 12:00 pm on the day of the games. If there are no selections for a particular day I will let you know via email.
How much should I stake?
You can use stakes that are either 1 or 2% of your bank. So for a £500 bank 1% would be £5 stakes, 2% would be £10 stakes. Your stakes will then increase as your bank increases. If you are new to football trading, I would encourage you to start slowly with a small bank and stakes. By using a percentage of your bank, this acts like a thermostat and increases or decreases your stakes depending on your results.
Can I cancel when I want?
Of course. You are free to cancel your subscription at any time. I am confident that over the long term you will make a very nice profit, which will easily justify the small subscription fee.
How can I sign-up?
Just click the subscription link  below and you can subscribe to our service and join other members in making consistent profits.
The monthly and quarterly subscription options below are for the first 100 subscribers only and will never be increased!
Monthly - (Limited to first 100 subscribers)
Tips direct to your email inbox
24 hr Email Support
Includes 10 page lay the draw PDF guide
Live Twitter trading
Cancel anytime
Quarterly - (Limited to first 100 subscribers)
Tips direct to your email inbox
24 hr Email Support
Includes 10 page lay the draw PDF guide
Live Twitter trading
Cancel anytime
If you have any questions, please use the button below and contact me.