With the Winter football leagues drawing to a close in May, I thought it would be good to give you the lowdown on what I believe to be some of the best leagues for football trading over the summer months.
During the winter months, I primarily focus on a number of leagues which are the English Premier League, Italian Serie A and the German Bundesliga. Another favourite of mine is the German Bundesliga 2.
The reason for this is that these are the leagues that year after year, consistently produce the most goals per game.
For example, in 2020/21 each of those leagues produced the following goal averages.
Serie A – 3.06 (goals per game)
Bundesliga – 3.03
Bundesliga 2 – 2.89
Premier League – 2.69
France's Ligue 1 wasn't too bad in 2020/21 with 2.76 goals per game, however, for me, La Liga with only 2.51 goals per game was definitely one to avoid if looking for a lot of goals.
As I write this, these are the stats for the same leagues for 2021/2022 according to the Footystats website.
Bundesliga – 3.07 (goals per game)
Bundesliga 2 – 2.89
Serie A – 2.85
Premier League – 2.78
Ligue 1 – 2.68
La Liga – 2.53
So pretty consistent, although Serie A is down on last year and has some work to do to hit last year's 3.06. France and Spain have both been on the low side as was the case last season.
It doesn't mean that I won't look at other leagues. It's just that I can usually find a sufficient number of trades from these leagues without going mad and over-trading.
The low-risk strategies that I use including the 5K Challenge and LTD2 are strategies that look for goals so it's only logical that if I want goals I should trade the leagues with the best goal averages per game.
So what are the best summer leagues to trade?
Ok, so let's look at the leagues that can be good to trade during the summer period.
First, we will look at the average number of goals for the last season.
Goals Per Game
Norway Division 1 – 3.19 (goals per game)
Norway Eliteserien – 3.06
Iceland Urvalsdeild – 2.83
USA MLS – 2.78
Sweden Allsvenskan – 2.66
Sweden Superettan – 2.55
Which leagues are the best for O2.5 and BTTS?
As you may know, my 5K Challenge strategy predominantly looks for teams that have had a high combined total of O2.5/BTTS games.
So which are the best summer leagues for these two markets?
Let's have a look.
Over 2.5 Goals
Norway Division 1 – 60%
Norway Eliteserien – 56%
Iceland Urvalsdeild – 55%
USA MLS – 53%
Sweden Allsvenskan – 50%
Sweden Superettan – 47%
BTTS
Norway Division 1 – 67%
Norway Eliteserien – 60%
USA MLS – 59%
Sweden Superettan – 53%
Sweden Allsvenskan – 50%
Iceland Urvalsdeild – 47%
Source: Footystats.org
So as you can see from the data above for the 2020/2021 season, the two top leagues were in Norway and would be an obvious choice when looking for goals.
Are there any other leagues to trade during the summer?
Yes, there are a few you may want to check out.
The Finnish Veikkausliiga isn't too bad with an average of 2.52 goals scored per game in 2021. Over 2.5 goals was 45% with BTTS at 44%.
So a bit lower than the leagues listed further up, but worth a look just the same.
The Chinese Super League is up and coming and where a lot of top professionals head when they are close to hanging up their boots. Not so much because of the quality of the football, but rather the big pay cheques that are on offer.
Anyway, in 2021, the CSL produced 2.54 goals on average, 45% of games having three or more goals and 51% seeing BTTS land.
Then there is the little known, Singapore S League. With a staggering 3.98 goals per game on average in 2021, backing the unders could be a really bad move here!!
Liquidity may be low, so always check that. Also, check that the matches are going in play.
Another you may want to consider is the Irish Premier Division with an average of 2.54 goals per game in 2021. Over 2.5 goals was hit in 47% of matches with BTTS 55%.
We also have the Japanese J League with games being played early in the day. With 2.43 goals per game in 2021, I can't say I am a massive fan, however, it may be one you wish to check out.
Other than that there are the South American leagues such as those in Brazil and Argentina. Personally, I avoid these as they are not only generally low scoring but also played well past my bedtime.
CONCLUSION
When the winter leagues come to a close, your football trading doesn't have to end. There are still opportunities to be found in many of these other countries.
The Norwegian leagues are a favourite of mine, especially the Eliteserien.
The Swedish Allsvenskan is another league I will usually trade over the summer months.
Both of these leagues are well established, produce a fair number of goals and have good liquidity on Betfair.
Whichever leagues you decide to trade, I wish you all the best of luck over the summer!
Monthly Membership Program
If you would like to receive my strategy tips, live trade videos, exclusive content and more, please consider signing up to my monthly membership program.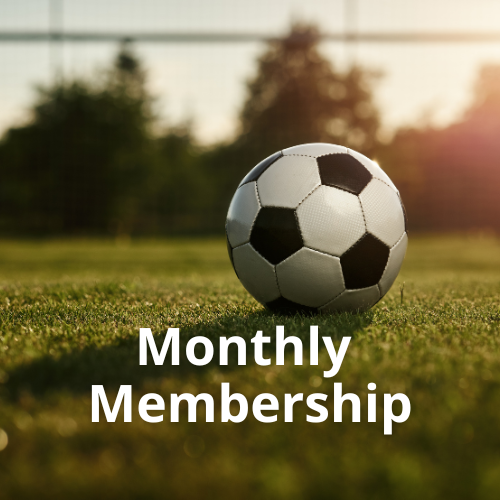 Ebooks Available
If you want to learn how to make a consistent profit football trading, check out my range of football strategy ebooks.